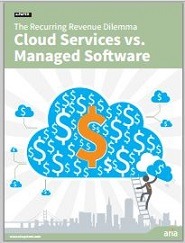 For your recurring revenue businesses is it better to buy managed, on-premise software or buy an on-demand cloud service solution? This latest e-paper free from Aria Systems answers this question in detail while discussing the requirements behind today's successful recurring revenue models.
Today's customers want to choose how they consume product and services they buy online, so it's important that businesses meet the demands of customers throughout the buying lifecycle. This e-paper covers the reasons why e-commerce, payment and legacy revenue management systems can't help businesses meet their recurring revenue goals today, much less in the future.
Successful businesses need solutions to support long-term, ongoing customer relationships, not just one off transactions. Companies are reaching outside their organizations to find the experience that expert service vendors provide but some are uncertain about the advantages and disadvantages of choosing a cloud vs. manage software solution. This e-paper covers the key advantages that a cloud vendor can provide to businesses so they can get to market quickly and grow their recurring revenue successfully.