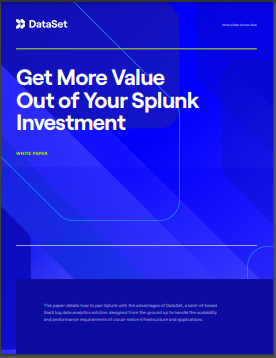 As data volume grows, the Splunk deployments tend to suffer with performance and scalability issues coupled with a very high total cost of ownership primarily due to architecture that was designed more than a decade ago not taking advantage of the efficiency of today's cloudnative architecture.
Companies make difficult decisions about what data they can afford to capture without impacting system operations or incurring cost overruns. Over the years, companies have built their queries, dashboards, alerts, reports, and workflows on Splunk, and often, it is not prudent to rip apart existing Splunk assets and workflows.
Download the white paper to learn about how to keep a consistent Splunk experience, improve search performance, and effortlessly scale to petabytes of data per day – all while controlling costs.