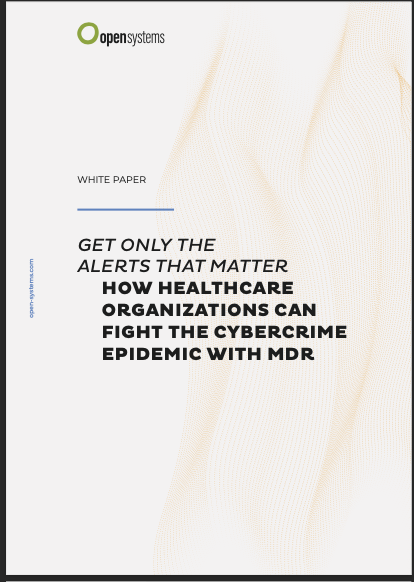 Healthcare is on high alert.
According to Fierce Healthcare, 2020 was a "perfect storm" for healthcare organizations as ransomware attacks alone rose 470% over 2019, setting a new record.1
How can IT administrators keep pace with the breakneck speed and increasing sophistication of cyberattacks, coupled with the perpetual need for more resources, all while maintaining care continuity – especially in the midst of a global pandemic?
In this white paper, you'll learn:
• What MDR is and why it's effective
• How to make meaning from your monitoring
• How MDR can effectively replace the need for a DIY security operations center (SOC)
• What to look for in an MDR partner (hint: focus on response)
Download today!