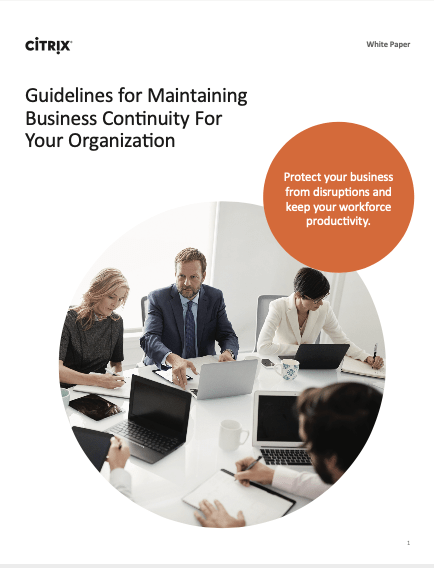 You can't predict the next crisis, but you can be prepared for it
Business disruptions can impact organizations of any size in any location. From weather, to power outages, political events or even virus outbreaks, every organization needs to develop a business continuity plan to ensure its business operations can continue, no matter the disruption.
A critical component of that business plan is to ensure that users remain productive while maintaining the necessary level of security and control over user access to corporate resources. Citrix Workspace, including virtual apps and desktops, enable seamless workforce productivity, giving employees the flexibility to work from anywhere, all while keeping your apps and information secure.