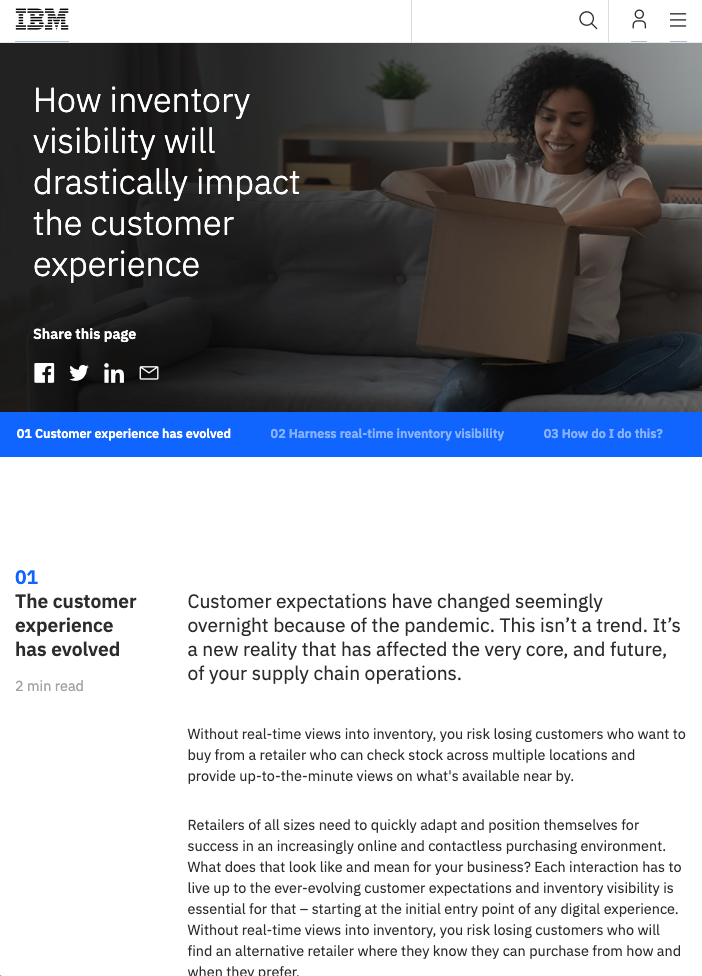 Customer expectations have changed seemingly overnight because of the pandemic. This isn't a trend. It's a new reality that has affected the very core, and future, of your supply chain operations.
In this paper, you'll learn why without real-time views into inventory, you risk losing customers who want to buy from a retailer who can check stock across multiple locations and provide up-to-the-minute views on what's available nearby.
Register for the paper.