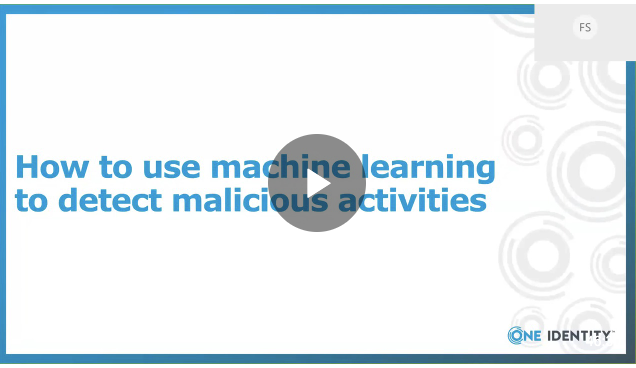 Detecting zero-day attacks with rules-based tools is unlikely, as these traditional solutions rely on known patterns and previously detected attack methods. So, attacks that use new methods may go undetected. Then, if the new attack mode is successful with privileged credentials, the bad actor behind it has the potential to:
• Steal confidential data and intellectual property
• Hold your infrastructure hostage
• But you can do better for your privileged resources. This is where machine learning and User Behavior Analytics can help. Any attack method – known or new – can be detected, as this security focuses on user behavior versus patterns and rules.
View this on-demand webcast to learn how One Identity Safeguard solutions leverage machine learning and analytics to keep an eye on what's happening with privileged access – in real time.
Primer on Our Behavior Analytics Technology
One Identity Safeguard for Privileged Sessions (SPS) includes session-recording and auditing features that prevent misuse and can help to accelerate forensics investigations.
One Identity Safeguard for Privileged Analytics (SPA) integrates data from SPS to create a user-behavior baseline profile. This privileged-user profile is formed when machine-learning algorithms scrutinize behavioral characteristics. The activities of privileged users are monitored and – in real time – are compared to user profiles to detect anomalies. Additionally, user-behavior profiles are continually adjusted using machine learning to account for incremental changes in how a user interacts with their devices and applications.
When SPA detects unusual activity, the behavior is given a risk score and sends this info to SPS to update the visualized insights UI, as well as sends an alert when necessary, such as when the risk score crosses a certain threshold.
View this on-demand webcast to see how machine learning enables SPA to uncover potentially malicious activities without relying on predefined alert patterns. Plus, you can experience a live demo of how security personnel can discover a bad actor in real time.