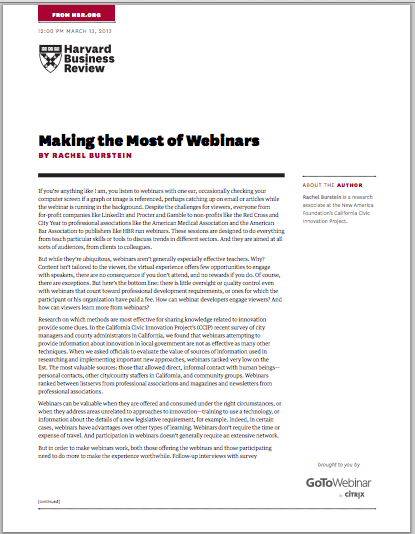 You don't want your webinars to run in the background of a workday. Yet many online presentations end up minimized while participants catch up on email or other tasks.
"To make webinars work, both those offering the webinars and those participating need to do more to make the experience worthwhile."
This Harvard Business Review brief outlines 10 ways to make a webinar more effective for everyone involved.
Download the brief to learn:
• Practical tips for developing engaging webinar content
• How to create opportunities for dialogue
• 5 things an attendee can do to learn more from webinars
• And more…