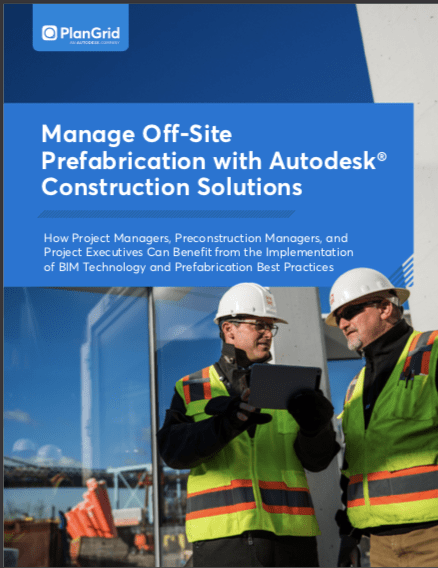 How Project Managers, Preconstruction Managers, and Project Executives Can Benefit from the Implementation of BIM Technology and Prefabrication Best Practices
Prefabrication and modularization are not new in the construction industry. However, in recent years, the industry has seen a resurgence in these processes. More and more companies are choosing to move project work to controlled, off-site facilities and then transfer the completed portions to the construction jobsite.
Tools such as PlanGrid, BIM360, Revit, AutoCAD and Navisworks Manage allow teams to improve their model coordination, communication and document organization. Download this ebook to learn more about how Autodesk Construction Solutions can help with offsite prefabrication.