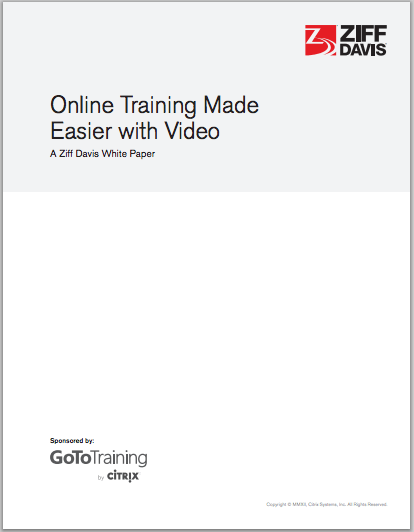 Online training + video = learner engagement
From fewer travel costs to greater reach and revenue, the benefits of online training are already abundant. Now just imagine what video can bring to an online training program.
"Based on cost and convenience alone, it is easy to understand why online training with video is becoming so popular."
This Ziff Davis white paper explores the game-changing impact of video on your online training program.
Download the white paper to learn:
• Bottom-line benefits of online training
• Why video increases engagement and retention
• How video fits into your training framework
• And more…