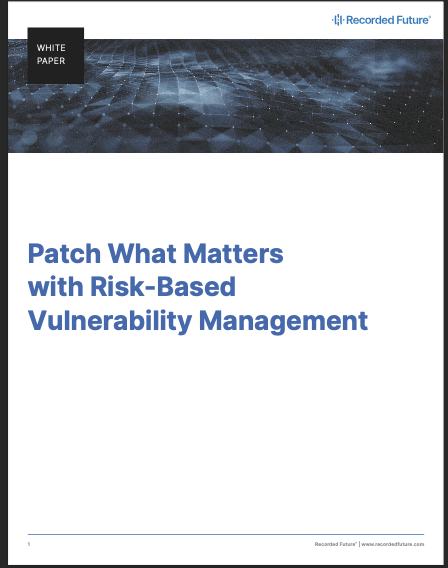 Patching vulnerabilities is critical for protecting an organization's data and assets. 60% of breaches have been linked to a vulnerability where a patch was available but not applied.
However, identifying which vulnerabilities are a priority is difficult, and relying on CVSS scores alone won't do the job. Of the 18,000 vulnerabilities identified in 2020, nearly 60% fell into the categories of "high" or "critical."
To truly protect against vulnerabilities, organizations should employ risk-based vulnerability intelligence to understand which threats pose the largest risk and need to be prioritized.
Read this white paper to learn:
• Why legacy vulnerability management methods don't work
• The shortcomings of CVSS scores
• Why it's important to align vulnerability management with business risk
• How risk-based vulnerability intelligence leads to better vulnerability management