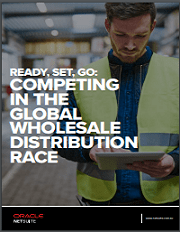 Wholesale distributors have become more, not less important in today's omnichannel world. Their ability to manage those multiple channels, keeping inventory in check and deliveries on time, will determine how quickly they grow.
The secret to success lies in enterprise software. The right technology platforms can orchestrate the growing complexities of wholesale distribution at far greater speeds than manual methods can.
Download this white paper and learn how Eco Technology, Life Interiors, and Carryboy Philippines benefits from a more integrated view of inventory movements across the entire supply chain.