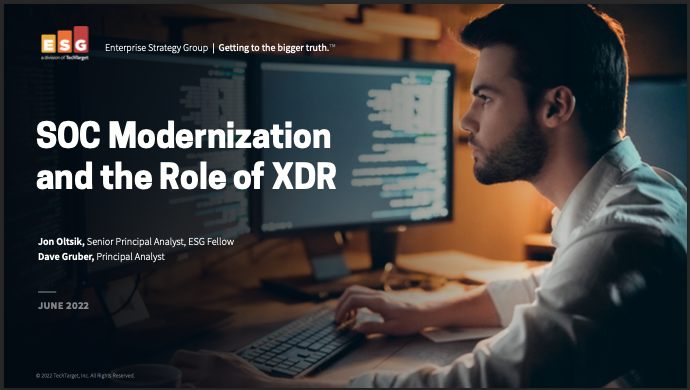 Have you turned to Extended Detection and Response (XDR) yet? New research from ESG and sponsored by Rapid7 explores the momentum behind XDR as the attack surface continues to grow, and organizations are exposed to more vulnerabilities and threats. To compile these findings, ESG surveyed IT and security professionals involved in cybersecurity technology and processes at their organization.
The report uncovered the following trends:
• COLLECT MORE AND VARIED DATA
Despite the massive amount of security data collected, respondents want more scope and diversity
• EXPECT HIGH FIDELITY DETECTIONS
Threat intelligence and a curated library of detections – low noise, actionable alerts – are priorities
• AUTOMATE THE ROUTINE SOAR
Use cases are supported and investments in automation are paying off for most
• XDR IS GAINING MOMENTUM
While there's still some debate about exactly what it is, everybody wants it
• CONSIDER YOUR GAPS HONESTLY
Managed Services like MDR can level up your expertise, staffing, coverage model, more
Download the full report to learn more.