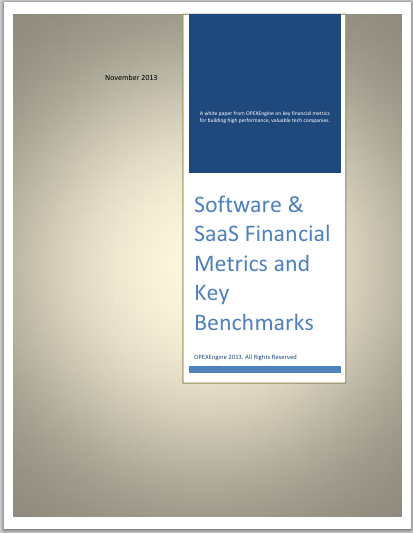 Successful software companies use metrics and benchmarking to gain visibility into business performance. Every finance leader should be able to assess your company's health through comparisons with peer companies and by establishing your own unique metrics.
To get started, download this free paper from OPEXEngine, a leading software metrics and benchmarking research company.  You will learn how to:
Ÿ• Calculate key metrics such as monthly recurring revenue, cost of customer acquisition, and more.
Ÿ• Benchmark key measures such as revenue growth rate and sales and marketing expense.
Ÿ• Benefit from real-time visibility into your business performance.