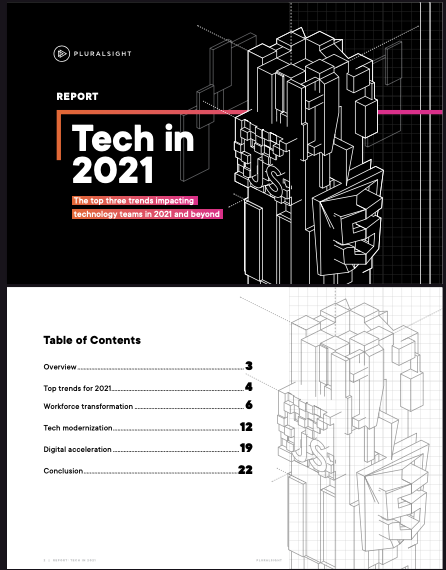 2020 was the year that changed everything. The way we live, work and succeed got turned on its head. But the challenges we faced gave way to opportunities and innovations that we can now capitalize on to make the future better.
In our Tech in 2021 report*, we dive into the trends that COVID-19 accelerated and give guidance on how leaders can improve on what they learned last year. The biggest takeaways? Organizations are shifting their spend and resources to tackle three main priorities:
• Improving their workforce's ability to adapt
• Increasing agility and flexibility while decreasing risk
• Delivering digital customer experiences to accelerate revenue
Read the report to unpack these priorities and learn how you can begin applying them to your team this year.