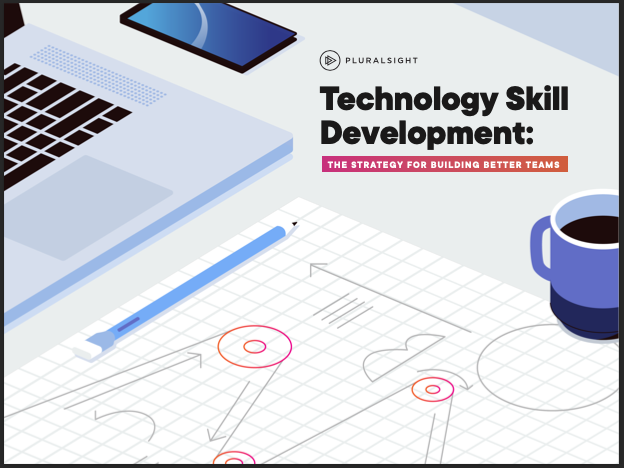 If you're looking for ways to diversify, build skills and develop talent in-house, this guide will help you create a strategy that helps your org to build better tech teams.
Technology Skill Development (TSD) is the most efficient strategy for developing the technology skills your organization needs to drive business outcomes—with confidence and predictability, with less effort and in less time.
The most innovative and disruptive companies already understand the value of upskilling. Amazon recently invested $700 million in upskilling. And Google is pushing the needle even further with a $1 billion upskilling fund. These companies are investing heavily in upskilling because they understand that it delivers a powerful ROI.
Technology changes too quickly to solely rely on external hiring, outdated training models and point-in-time, instructor-led events. The Fourth Industrial Revolution demands continuous iteration, agility and the opportunity to learn in the flow of work.