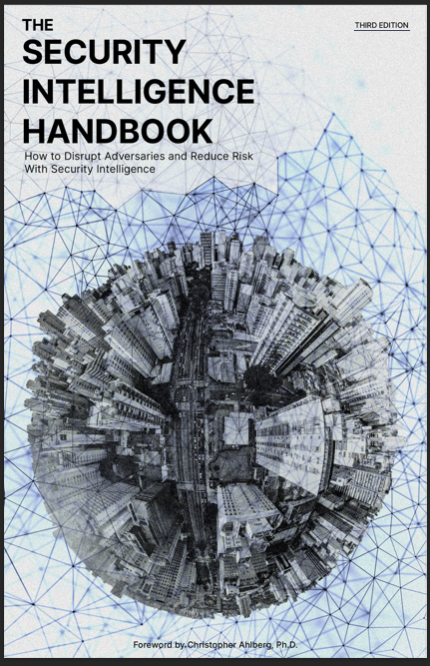 The latest edition of our popular book paints a clear picture of security intelligence, as well as actionable guidance for disrupting the threat actors targeting your organization right now — and in the future.
"The Security Intelligence Handbook" is your definitive guide for proactive risk reduction. This edition has been updated to include a new foreword about the unprecedented state of cyber and physical security, a sharpened focus on six critical security functions, an expanded discussion of security intelligence's applications for specific teams, and a new conclusion that explores the results you may achieve with security intelligence.
Now with a new foreword, introduction, conclusion, and three entirely new chapters, this edition covers everything you need to know to move toward a security intelligence program.