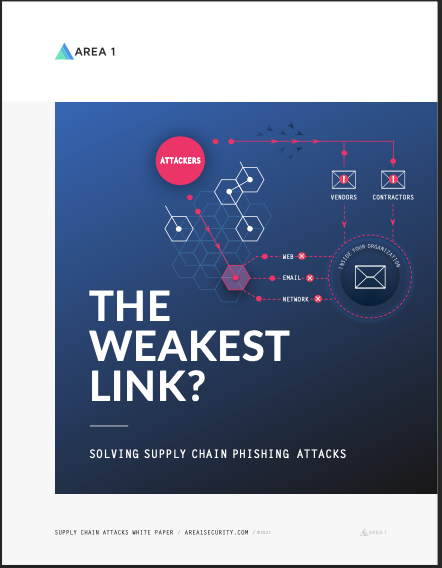 Hackers have goals. Whether the goal is to steal data or funds, or to cause physical destruction, they will seemingly stop at nothing to get what they want.
The easiest — and least detectable — method is to compromise your third-party vendors and suppliers, instead of your organization directly.
Supply chain attacks increasingly threaten organizations — a risk made frighteningly clear by the recent SolarWinds and FireEye breaches.
To improve your strategy for stopping the seven types of common supply chain phishing attacks, download the white paper now.