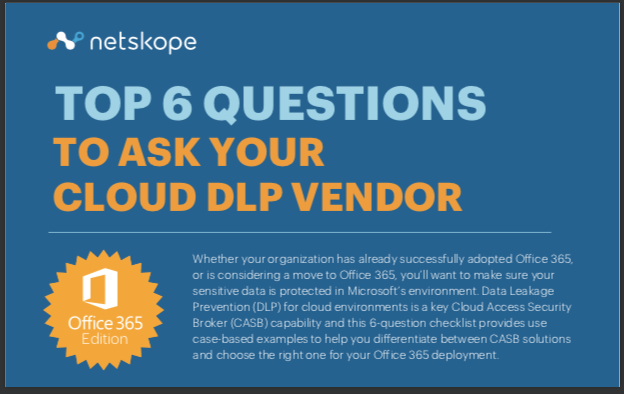 It's a simple question: how will you protect your sensitive data in Office 365? The answer is not so simple. You need to consider multiple factors.
Use our 6-question checklist to evaluate Cloud Access Security Broker (CASB) solutions for Data Leakage Prevention (DLP) in Microsoft Office 365 environments. Whether you've already adopted Office 365 or you're just considering a move, this checklist will help you choose the best solution for your deployment.
This eBook gives you insights on topics you may not have fully considered, including:
• Covering all of the ways data can leak
• Protecting data across all Microsoft applications
• Securing data in Microsoft cloud services
• And more!