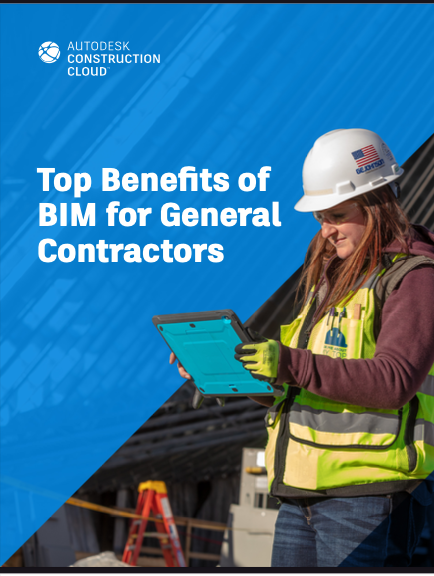 Are you making the most of BIM?
Thanks to the emergence of cloud-based software, BIM (Building Information Modeling) technology has rapidly become a key to success for general contractors. In this free guide, we explore some of the top benefits of BIM for GCs, including:
• Impressing clients and winning more business
• Reducing rework (and the costs associated with it)
• Improving margins through more accurate estimates
• Mitigating risk upfront with intelligent project data
Plus, see statistics proving the positive impact of BIM on project outcomes and examples of GCs already benefiting from BIM today.