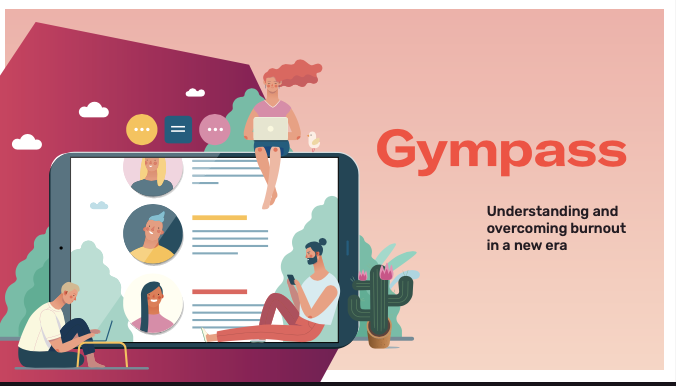 Download our e-book and discover helpful measures to overcome employee burnout, a syndrome 76% of employees claim to have experienced at work.
In this E-Book, you will learn:
• What is burnout and how to identify the signs
• Knowing the difference between burnout and stress
• How burnout affects your company
• Tips for coping with burnout in the workplace
About Gympass:
With the mission of defeating inactivity, Gympass works with companies to revolutionize the way their employees engage in fitness and wellness, promoting lasting changes in their lives. More than 2,000 companies rely on Gympass' unmatched variety, convenience, and flexibility to improve employee engagement and performance, as well as contributing to overall business success. With over 50,000 fitness partners, 60 wellness apps, and 2,000 personal trainers on the platform, Gympass helps corporations offer personalized long-term programs that inspire their employees to engage, stay motivated, and take advantage of their full potential. Gympass operates in multiple markets across three regions of North America, Latin America, and Europe.