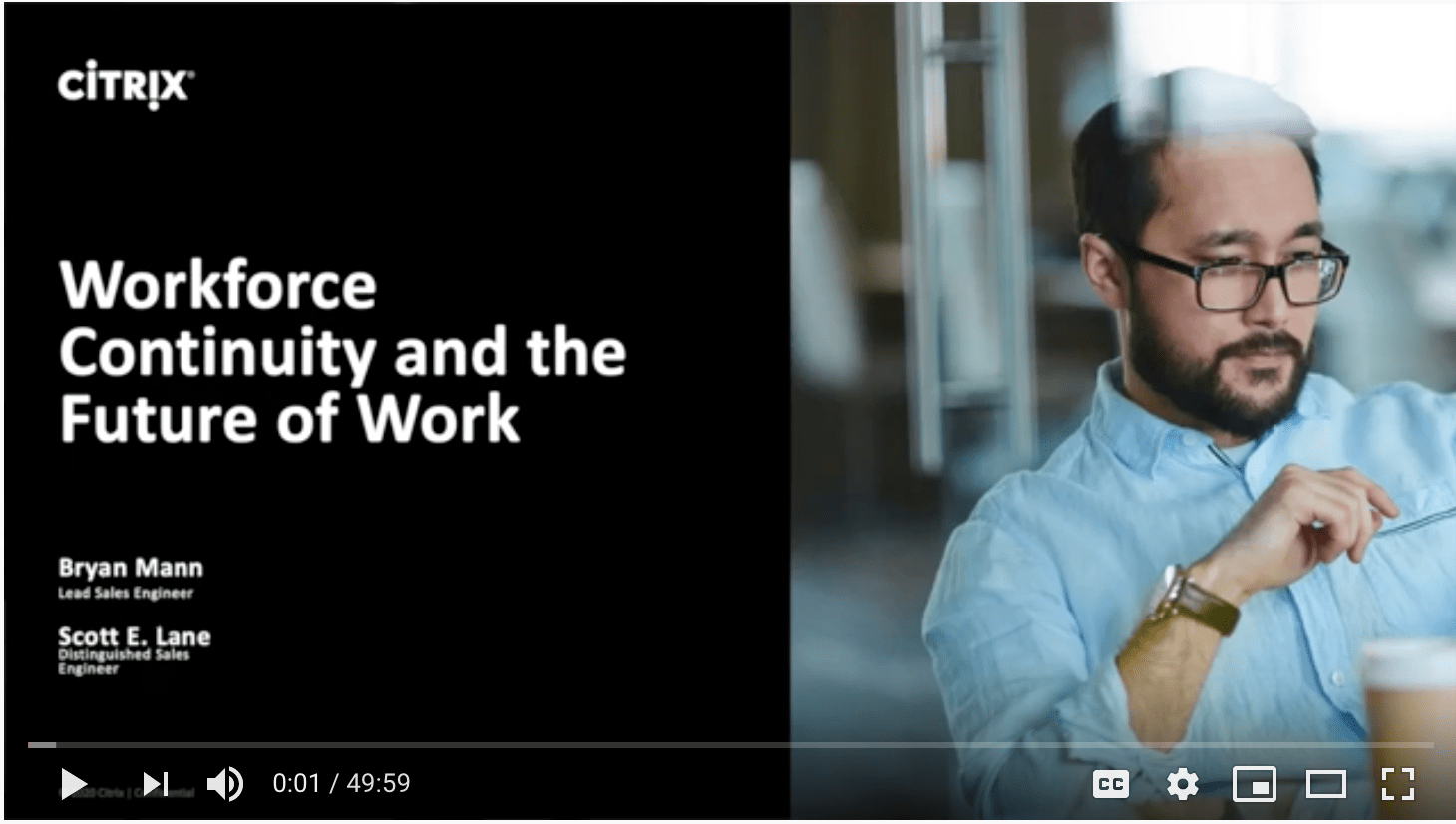 For the past 30 years Citrix has helped organizations like yours embrace the 'future of work.' We know that the 'future' itself is a moving target and external forces can hamper business and the workforce.
To minimize the risk of unforeseen events and foster enduring competitive advantage you will learn:
What is business continuity and how does it differ from workforce continuity?
• The most common threats that weigh down IT and end users
• The business payoffs that go beyond business continuity
• Should you build from what you already have or start from scratch?
• Learn how to go from zero to remote access in 10 minutes
In this webinar hosted by Citrix we'll examine how Citrix's customers are uniquely positioned to react quickly to unanticipated events. Our experts will share how to expand your current on-premises and Citrix Cloud environments in addition to how RemotePC is a quick and easy way to provide secure remote access. And finally, we'll explain how modern, delightful end user experiences can replace antiquated, cumbersome processes to alleviate external pressures and business demands.