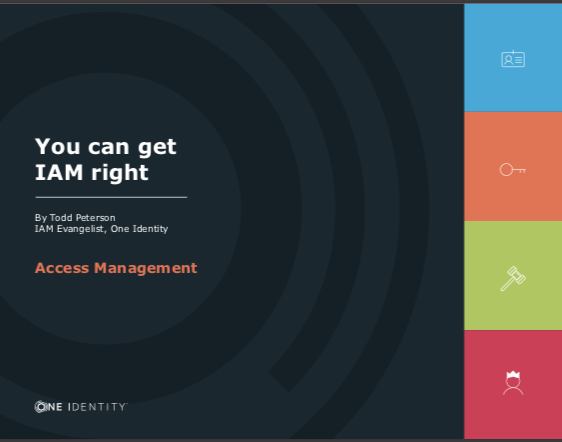 Security concerns and compliance make the need to manage access a top priority. The foundation for everything is access. When access is broken, no amount of security, control, management or governance matters. And, although the equation of authentication + authorization = access sounds simple in theory, it's much easier said than done.
In this e-book, you'll discover access management best practices and foundational concepts, including:
• Today's key challenges for effective access management
• The most common identity management principles
• How these core identity management principles can be impacted by factors unique to your organization
• The significant benefits that can come from getting to one identity
• Read this e-book for the critical knowledge you need to understand the complexity of today's access management issues, and the promise of a more unified, integrated approach.