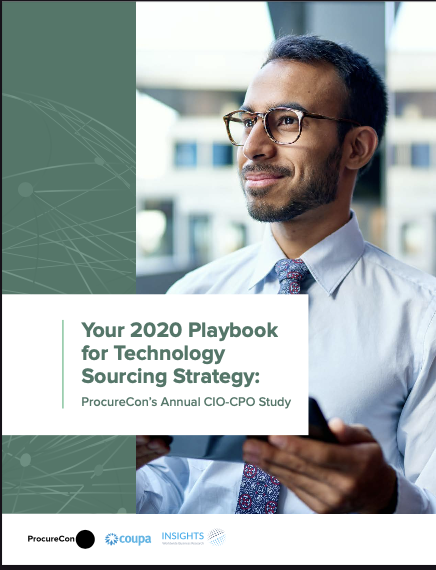 Survey Report Analyzes Benefits of Strong CIO-CPO Relationships
Procurement is a discipline that relies heavily on technology to advance efficiency. The tools that procurement leaders implement help teams save time while learning more about the organization's spend under management—ultimately elevating CPOs into a uniquely strategic role.
In a recent survey, ProcureCon looked at the connections between the CPO role and the CIOs/CTOs within their organizations. The key takeaway: deeper relationships between these leaders are being driven by creating a mutually beneficial technology roadmap and partnering to avoid organizational risk.
This free report highlights what is top of mind, including the needs to:
• Focus on controlling technology-related costs
• Develop an infrastructure that is compatible with the need for many to work remotely
• Balance short-term necessity with long-term stability and risk avoidance
Fill out the form to receive your complimentary copy.