(Source: Yahoo Finance) The American Council for Technology and Industry … to advancing government through the application of information technology, … ...
(Source: Yahoo Finance) Azuri Technologies, a pioneer in pay-as-you-go solar … family duties and unlocking financial services previously unavailable to them. ...
Featured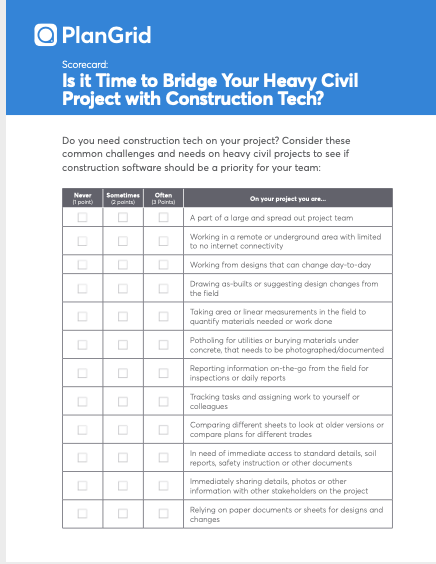 Fill out your scorecard Do you need construction tech on your project? Consider these common challenges and needs on heavy civil projects to see if construction software...