(Source: Yahoo Finance UK) Bouré had first started working on the technology at the heart of VenoStent's offering as part of his dissertation in 2012. Lucks, a graduate...
(Source: TechCrunch) "Marketing cloud" has become an increasingly popular concept in the world of marketing technology — used by the likes of Salesforce, Adobe, … ...
Featured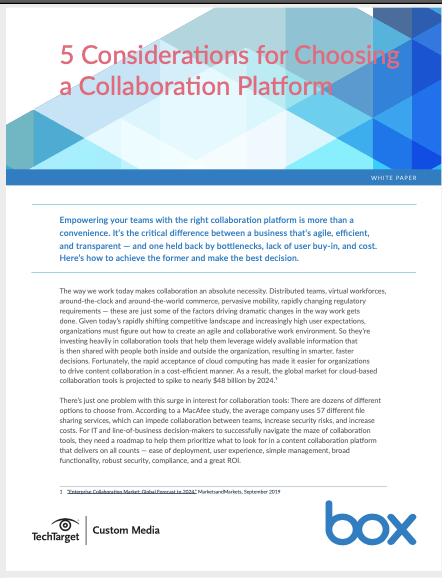 We'll let you in on a secret: in a sea of collaboration tools, you really only need one to get work done. But choosing the right one is key. After all, collaboration...