(Source: Global Times) He also noted that such international cooperation efforts as the one involving Microsoft are not uncommon in the areas of information technology,...
(Source: Augusta Review) Investors are delving into the details on shares of Information Technology ETF Vanguard (VGT). The share price has climbed the ladder moving past...
Featured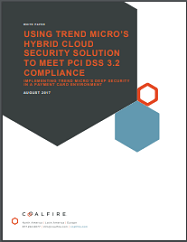 Compliance continues to be a growing concern for organizations, especially for those leveraging virtualization and cloud computing. This paper examines the Trend Micro™...