(Source: DOTmed HealthCare Business News) InterSystems, a global leader in information technology platforms for health, business and government applications, … ...
(Source: FinanceFeeds) He brings multinational audit and financial experience to the Finablr Board. … Payments and Consumer Solutions, Consumer Foreign Exchange Solutions and …...
Featured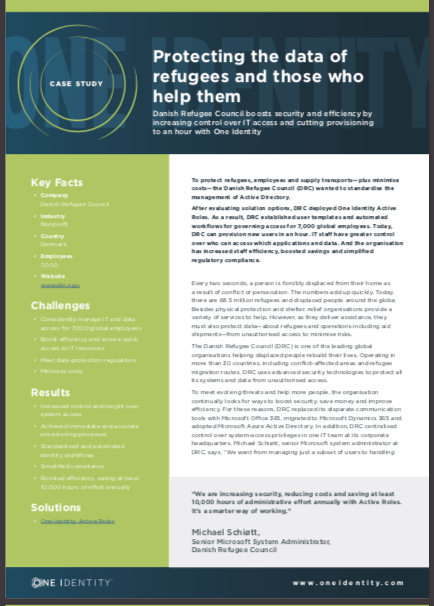 To protect refugees, employees and supply transports—plus minimize costs—the Danish Refugee Council (DRC) wanted to standardise the management of Active Directory. After...