(Source: RichmondBizSense) … IT company has, since 2005, worked a $2 billion contract from the Virginia Information Technologies Agency to oversee the state's...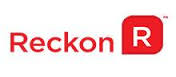 (Source: ChannelNews) Australian accounting software provider Reckon has dramatically rejigged its board and top management structure, following collapse of rival MYOB's...
Featured
As healthcare evolves, owners and contractors will need to navigate both the existing and emerging hurdles of facility design and construction. In this ebook, we'll focus...