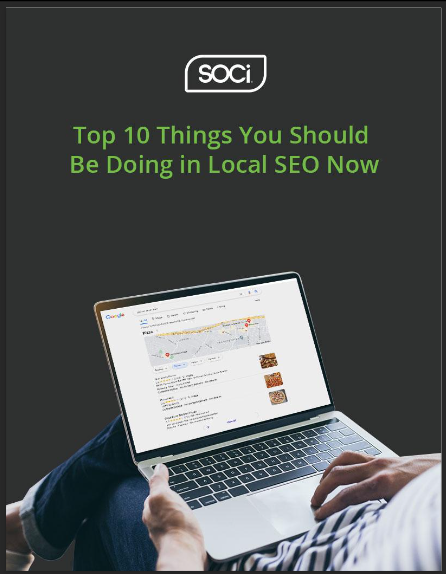 Consumer habits have shifted as a result of COVID-19. While the shift to digital was already taking place, COVID-19 expedited it. And this digital-first world has fundamentally changed consumers' shopping habits. Rather than making an intent-based decision to go shopping, discovering new products and services is now integrated into daily life. You must account for every consumer interaction with your brand or business, everywhere they are, and in order to boost your business's online visibility to appear for relevant searches and be discovered through relevant content, you must optimize your local SEO strategy.

So what exactly is local SEO? It's a set of strategies and tactics used for competing well in local search. In order to boost your local SEO efforts, your business must focus on both onsite and offsite SEO, since they both have a symbiotic relationship with each other.

The higher you rank in the local search engine results page (SERP), the better. After all, the Google 3-Pack — the platform's method to display the top three local search results — is the new battleground in local SEO. Google is where consumers go when they have a defined need and are ready to make a purchase. And while ranking high on Google and increasing online visibility is a main priority for many multi-location marketers, improving local SEO is easier said than done.

Throughout this guide, we'll take you through the top 10 things you should be focusing on with local SEO to increase online visibility now.