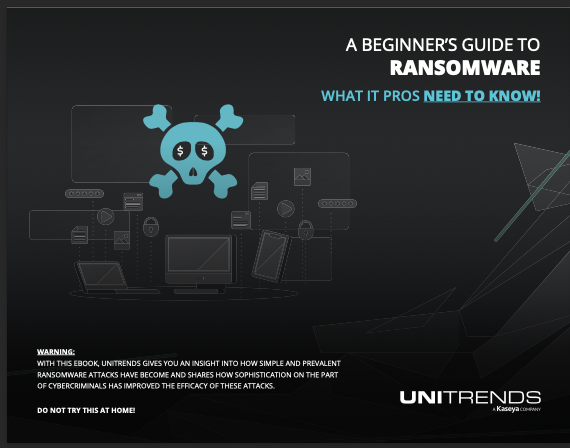 Almost 50% of IT professionals believe their organizations are not prepared to defend against ransomware attacks.
Ransomware is one of the most sophisticated and dreadful cyberthreats facing organizations today. In fact, 56% of organizations have faced a ransomware attack at some time or other. That's a stat you certainly don't want to be part of.
With open-source versions of ransomware available to anyone who wants to tap into this profitable market, ransomware attacks are expected to increase and get deadlier in 2021 and beyond.
To help IT pros effectively combat ransomware attacks, we have come up with a concise eBook that provides insights into how simple and prevalent ransomware attacks have become and how cybercriminals are leveraging sophisticated tactics to launch successful attacks.
The eBook covers:
• Advances in ransomware: Latest cybercriminal trends
• Tools of the ransomware trade
• Spine-chilling stories of big hacks
• Why backup vendors are trying to scare IT pros
• Five ways Unitrends Unified BCDR helps IT pros defeat ransomware