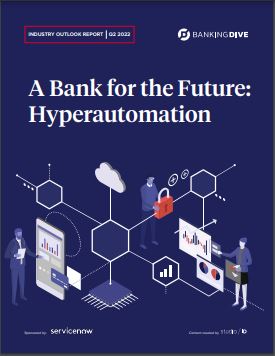 Discover 5 ways automated processes can drive revenue and growth across your bank
Becoming a bank of the future must be done faster than ever before, and at scale. Today, digitization means banks need to drive revenue growth, improve experiences, and adopt a hyperautomated approach, and they need to do it now.
Luckily, there has never been a better time to drive change at the enterprise level. Get ahead of the market by reducing costs while delivering seamless experiences, futurizing risk, mitigating security threats, and improving organizational productivity.