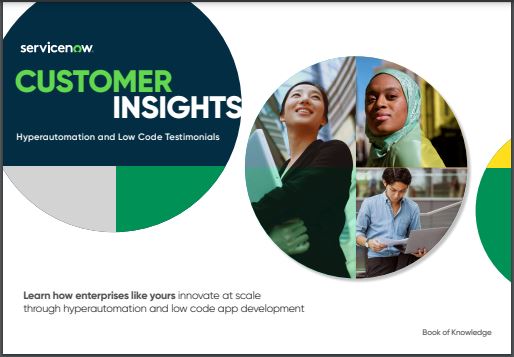 In this collection of customer testimonials from ServiceNow's Knowledge 2023 event, you will hear digital transformation stories from organizations across a diverse group of industries, located all over the world. Read how these organizations are taking their organizations to new heights with the Now Platform®.
Discover the hyperautomation and low code strategies our customers are implementing to achieve business outcomes, including:
• Innovating everywhere with low-code app development
• Generating seamless experiences and building organizational resiliency
• Driving productivity with strategic automation
Download this customer testimonial ebook now and learn how enterprises like yours innovate at scale through hyperautomation and low-code app development.