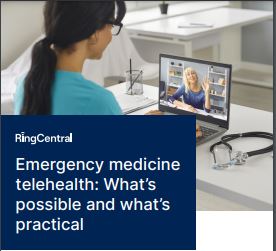 The role of telehealth technology has exploded throughout the pandemic, reaching adoption levels that were previously deemed unattainable.
According to a study by Becker's Hospital Review, roughly 80% of Americans believe the quality of care issued through telehealth platforms could match that of in-person consultation, up from just 43% before the pandemic. Moreover, 38% of the entire population is reported to have used telehealth services in 2021, up from 31% in 2020 and 23% in 2018.
However, as telehealth takes hold in healthcare, the industry is increasingly looking to push telehealth usage beyond consultation. Can telehealth solutions play any role in emergency medicine?
This infographic explores some compelling ways telehealth can enhance emergency medicine in the field and emergency departments.