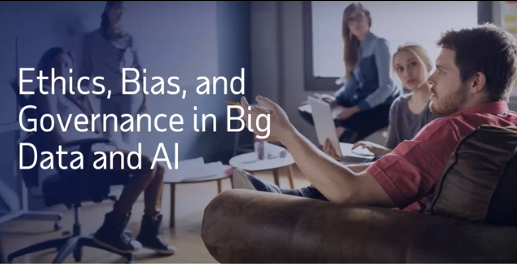 Good data and good governance drive good decisions
With the use of Big Data and Artificial Intelligence (AI) growing across many businesses, leaders at all levels are asking how they can get useful insights and responsibly use AI-based systems to make rapid, effective decisions. As leaders are increasingly being pressured to ensure that their own decisions are fair and unbiased, understanding how AI-based insights are developed and used is important.
Listen in as Jack Berkowitz, Senior VP of DataCloud at ADP and Diya Wynn, Practice Manager, Emerging Technologies & Intelligent Platforms of Amazon Web Services discuss how the right data, the right technology and responsible use come together to deliver insights that can help accelerate and enhance business decision making.
Hear how companies can leverage the same large data set that ADP lends to the Department of Labor's job market report to gain deeper insights into their workforce and how to use those insights responsibly to drive engagement and productivity.
Watch to learn how to:
• Develop good governance practices for your data sets and use of AI
• Approach data sourcing and analysis with transparency, fairness, accuracy, privacy, and accountability
• Leverage ADP's large, anonymized dataset to benchmark against internal data to shed light on issues like team engagement, pay gap, and flight risk
• Apply human judgement to data analysis outcomes