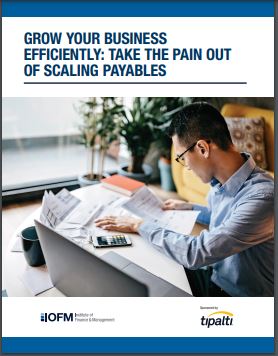 Every business wants to grow.
But scaling your finance operations to support business growth can be challenging.
• additional staff must be hired
• systems and solutions must be expanded
• fraud and compliance risks must be mitigated
Finance should be a driver of business growth, not an impediment.
Tipalti's latest white paper shows how modernizing your finance operations can help your business grow even in times of economic uncertainty.
If growth is in your company's plans, download this white paper today.