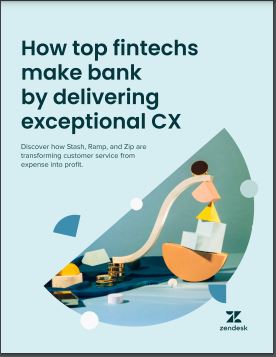 Venture capitalists nearly tripled their investment in online-only banks from the year before—to the tune of $133 billion. But with inflation, rising interest rates, and economic uncertainties facing the world today, even the most well-funded fintechs need to find a clear path to acquiring—and keeping—customers.
And as the market becomes more competitive, it may be tempting for some fintechs to reduce customer service as a cost savings measure. But implementing an exceptional customer experience (CX) strategy is one of the most effective ways for a fintech company to differentiate its brand to drive higher customer acquisitions and improve retention rates.
In this piece, learn how despite having two very different missions— leading fintechs Stash and Zip, use Zendesk to leverage CX as their key differentiator.