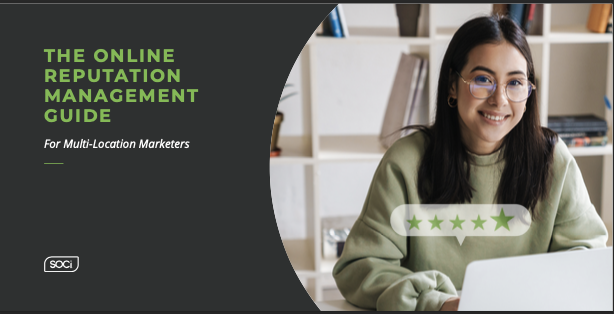 The Multi-Location Marketer's Guide to Online Reputation Management is a set of recommendations for multilocation marketers who want to take charge of their brand reputation at the local level, but may be challenged in finding the resources or know-how to do so effectively.

Many brands receive hundreds of new reviews every week across multiple sites and store locations. At that kind of scale, it can be difficult to respond to every review with the right level of care and attention. You risk either not responding to some reviews, or doing so in a repetitive, impersonal manner that doesn't help to build customer engagement.

There is a solution. Effective review response at scale can be done in a personal, engaging manner, but this won't happen without a well thought out reputation management strategy. In this guide, we'll cover best practices for maintaining a strong online reputation by monitoring local reviews and responding at scale.