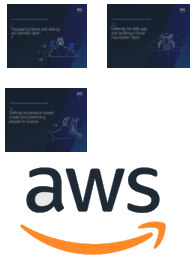 This IT Skills Gap Kit brings together the latest information, coverage of important developments, and expert commentary to help you close the Skills Gap.
Defining the Skills Gap and Building a Cloud Foundation Team – The first part of the kit defines what characterizes the skills gap, how it formed, and why it is proving so difficult to close. Then it focuses on sparking transformation with your Cloud Foundation Team.
Shifting to a Product-based Model and Positioning People for Success – Most organizations currently operate IT through an "activity-based" model. In this structure, most enterprises are not in alignment—with IT focused on deploying technology capabilities instead of ensuring desired business outcomes. In order to successfully close the skills gap, that mindset has to change.
Empowering Teams and Setting your Business Apart – The last part of the kit focuses on proven methods of empowering your people for success. It also includes "12 Steps to Get from Zero to Hundreds of AWS-Certified Engineers."
Download the complete kit now!