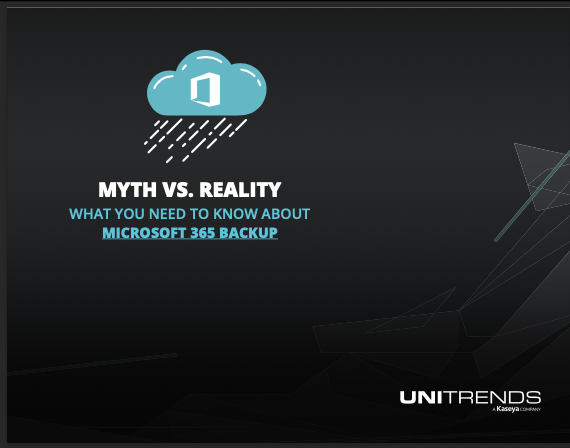 Many organizations that use Microsoft 365 hold a common misconception that Microsoft is responsible for their data protection and that data backup isn't necessary. While Microsoft is responsible for application uptime and availability, you are responsible for the protection of your data.
To help protect your Microsoft 365 data better, we have come up with a concise eBook. This eBook demystifies the common myths surrounding Microsoft 365, explains how data can be lost in the Microsoft 365 Cloud and ways to ensure your mission-critical data is securely backed up and protected.
The eBook covers:
• Busting the common Microsoft 365 myths
• Causes for data loss in Microsoft 365
• How Spanning Backup helps protect your Microsoft 365 data
• And more!