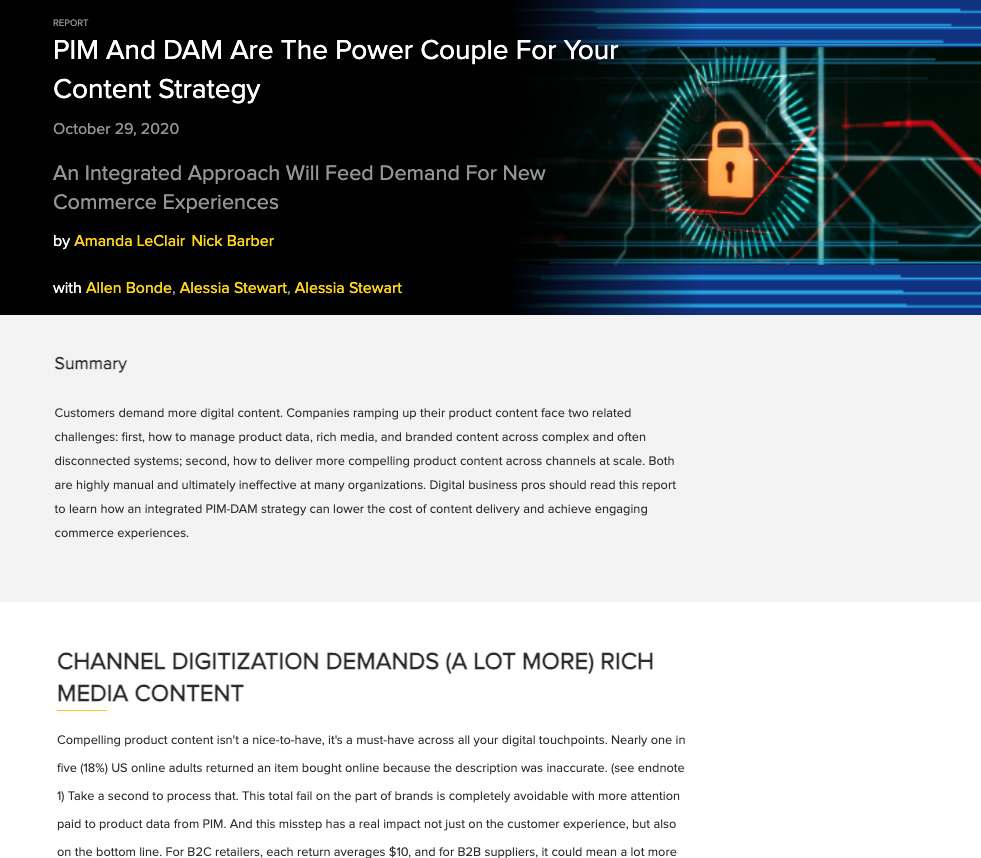 An Integrated Approach Will Feed Demand For New Commerce Experiences
Consumer demand for digital content and new e-commerce experiences has never been greater. According to Forrester, e-commerce sales are growing at five times the rate of in-store purchases and 30% of consumers say they expect to shop online more frequently in 2022. To satiate customer expectations, brands need to deliver highly visual and captivating experiences—despite roadblocks, such as resource bottlenecks, performance issues, and antiquated tools and processes.
With modern technologies and systems, businesses can break down internal silos, lower the cost of content delivery, and put compelling content front and center for shoppers.
Cloudinary is pleased to present the Forrester report, "PIM And DAM Are The Power Couple For Your Content Strategy," which examines the value of an integrated PIM-DAM (Product Information Management-Digital Asset Management) strategy. This report explores:
• The silos that create media delivery challenges
• Three scenarios that bring PIM and DAM closer together
• Insights to improve your omnichannel experiences