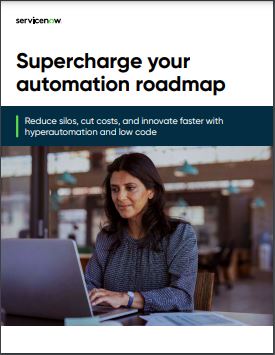 Discover how to supercharge your automation roadmap
In today's competitive world, hyperautomation is at the forefront of every business leaders' minds, especially the ways it can be utilized to save costs in today's uncertain economic climate. One high priority is modernizing legacy systems to drive business value and reduce costs.
Read this valuable resource to learn how to create a powerful automation roadmap that drives productivity and cost-savings.
By integrating your systems, unlock key benefits including:
• Simplfying your automation paradigm
• How to scale consistent user experiences faster
• End-to-end visibility and reporting over operations