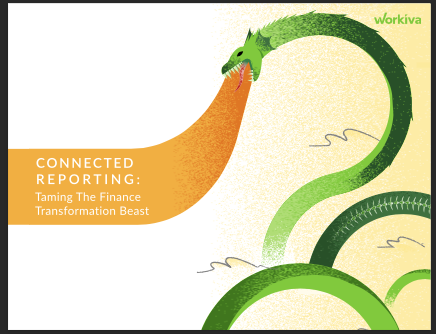 Finance transformation is on every CFO's mind. But what does it look like? Why do so many efforts stall out? And how has the COVID-19 pandemic changed how organizations think about transformation?

This e-book explores these questions and more, including:
• Myths vs. realities of finance transformation
• How to achieve common outcomes today's CFOs are looking for, such as accounting automation, analytics, data accessibility/usability, and anywhere productivity
• How connected reporting can help you reach the goals most often associated with successful finance transformations

See why transformation might be easier than you think.