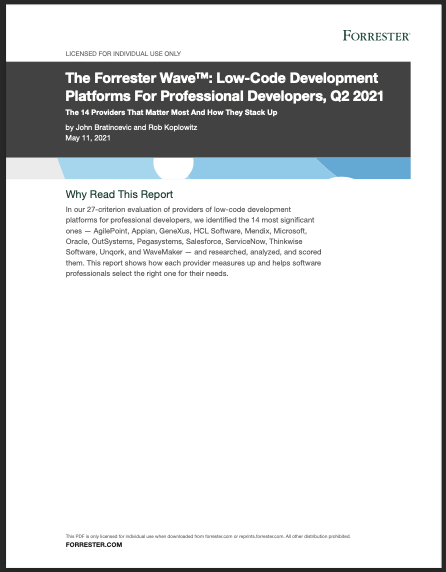 Read the complimentary 2021 Forrester Wave for Low-Code Development Platforms For Professional Developers for an unbiased, third-party evaluation of low code platform vendors, as organizations move to scale low code across the enterprise.
According to this evaluation, "ServiceNow has grown to a low-code platform of the first rank. Known for its IT service management solutions, ServiceNow has invested heavily in its low-code tooling and "workflow platform" messaging. It brings a strong route-to-market through its installed base and popularity among IT developers."
We believe ServiceNow is uniquely positioned to help customers automate processes and build business service applications with speed at scale.