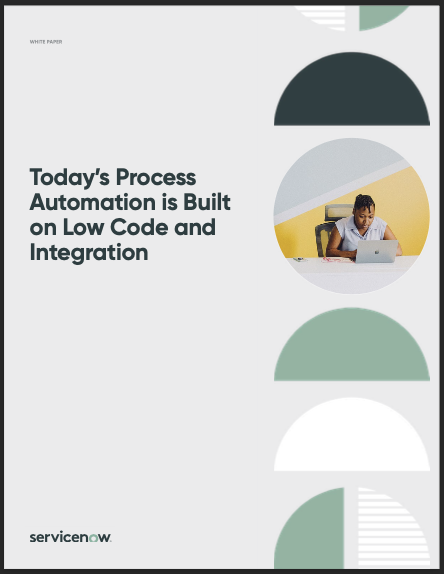 To stay competitive, organizations must automate processes quickly and at greater scale for both customers and employees. Learn why having a low-code development platform with integration capabilities is so essential in accomplishing this goal.
Read this white paper for insights on simplifying and accelerating process optimization, enabling business stakeholders to see better outcomes faster. Key takeaways include:
• The process automation initiatives needed for success
• Why enabling low code development natively with integration is so important in achieving cross-functional processes
• How ServiceNow® App Engine and Integration Hub play crucial roles in unlocking optimization at speed and scale, along with other benefits
Get the White Paper.