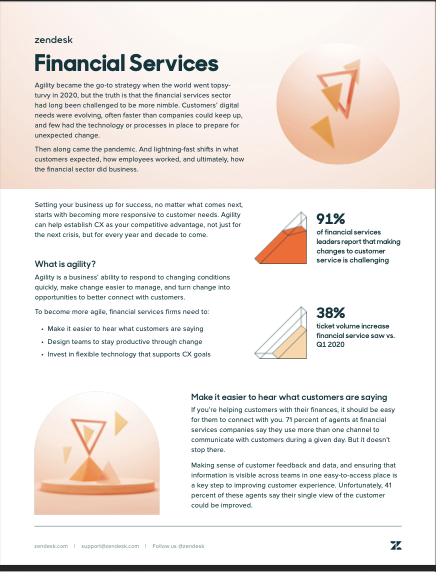 Agility became the go-to strategy when the world went topsy turvy in 2020, but the truth is that the financial services sector had long been challenged to be more nimble.
With young fintech companies entering the scene and taking an increased focus on customer experience and digital innovation, traditional enterprise banking and capital markets have been challenged to follow suit. Consequently, Finserv leaders worldwide are both becoming more agile and responsive to customer needs.
In this one-pager, you'll learn how to:
• Design teams to stay productive through change
• Invest in flexible technology that supports your CX goals
• Establish CX as your competitive advantage, not just for the next crisis, but for every year and decade to come.