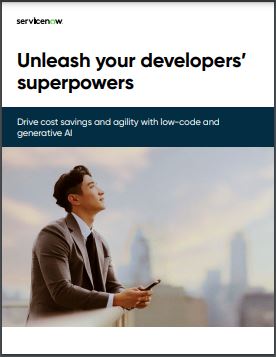 From managing complex backlogs to increased pressure maximizing resources, IT leaders like you are confronted by more challenges than ever. That's why you need innovative ways to boost efficiency and reduce costs.
In this ebook, you'll learn how low-code development can help your teams:
• Accelerate time to value
• Build apps and portfolios efficiently and at speed
• Maximize the skill sets of your developer cohorts
Download the ebook now and learn how low-code solutions can help scale your developer capacity and drive more innovation, faster.